Posts for: April, 2014
By James C. Palmer, DDS
April 17, 2014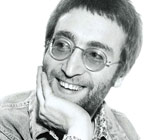 Lots of people collect Beatles memorabilia, but one Canadian dentist took this hobby to new heights recently when he paid $31,200 for John Lennon's molar at auction. According to published reports, Lennon had given the extracted tooth to his housekeeper as a souvenir in the 1960s after coming home from the dentist's office. The molar was discolored and had a cavity, according to the dentist who purchased it after the housekeeper's family put it up for bids. "For the cavity to be this large he probably wasn't seeing a dentist that regularly," the dentist said. His brushing and flossing routine may not have been that conscientious either!
For healthy teeth, it's important to have a good daily oral hygiene routine at home and regular professional cleanings here at the office. Our hygienist will scale your teeth to remove hard deposits (tartar), and polish them to remove stains for a wonderful, extra-clean feeling.
Dental hygienists are trained to do lots of other things to promote your oral health besides cleaning your teeth. They can check the skin in and around your mouth looking for any suspicious bumps, sores, etc., that may need further evaluation. They will also evaluate your periodontal health ("peri" – around; "odont" – tooth), checking for signs of gum inflammation and bleeding (gingivitis). And they monitor teeth for signs of decay, which is actually the world's most widespread disease.
Cavities, or dental caries as it is also known, are the most notable consequences of tooth decay. Left untreated, caries can lead to pain and tooth loss. John Lennon's dentist must have believed there was nothing more to be done for the badly decayed molar that later went on to fetch such a high price.
Unless you're a rock star, your teeth are worth a lot more in a healthy and functioning state — inside your mouth! So if it's been a while since your last appointment, please come in and see us. Remember: Good dental health is priceless.
If you would like more information on tooth decay, please contact us or schedule an appointment for a consultation. You can also learn more by reading the Dear Doctor magazine article, "Tooth Decay." Dear Doctor also has more on the "Dental Hygiene Visit."
By James C. Palmer, DDS
April 02, 2014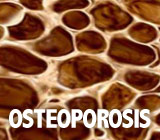 Your skeletal system plays an essential role in your physical well-being. Not only do bones physically support the body and protect internal organs, they also store minerals, produce blood cells and help regulate the body's pH balance.
As dynamic, living tissue, bone goes through a normal cycle of removing old, ineffective areas (a process called resorption), followed by the formation of new bone to replace it. For most adults, the two sides of this cycle are roughly balanced. But with age and other factors, the scale may tip in favor of resorption. Over time the bone will become weaker and less dense, a condition known as osteoporosis.
One common approach in treatment for osteoporosis is a class of drugs known as bisphosphonates. Taken orally, bisphosphonates act to slow the bone's resorption rate and restore balance to the bone's natural regenerative cycle. But while effective for osteoporosis, it could affect your oral health, particularly if you are considering dental implants.
Long-term users of bisphosphonates can develop osteonecrosis, a condition where isolated areas of bone lose their vitality and die. This has implications for dental implants if it arises in the jawbone. Implants require an adequate amount of bone structure for proper anchorage; due to the effects of osteonecrosis, there may not be enough viable bone to support an implant.
Of course, the treatment for osteoporosis varies from patient to patient according to each particular case. Another effective treatment is a synthetic hormone called teriparitide, a manufactured version of a naturally occurring parathyroid hormone. Daily injections of teriparitide have been shown to slow resorption and stimulate new bone growth. And unlike bisphosphonates, researchers have found no link between the use of teriparitide and osteonecrosis.
If you are undergoing treatment for osteoporosis and are also considering dental implants, you should discuss the matter with your healthcare team, including your physician, dentist and dental specialists. Understanding how the treatment for your osteoporosis could affect your dental health will help you make informed decisions about your overall care and future dental needs.
If you would like more information on how osteoporosis may affect your oral health, please contact us or schedule an appointment for a consultation. You can also learn more about this topic by reading the Dear Doctor magazine article "Osteoporosis & Dental Implants."