Posts for: June, 2016
By James C. Palmer, DDS
June 20, 2016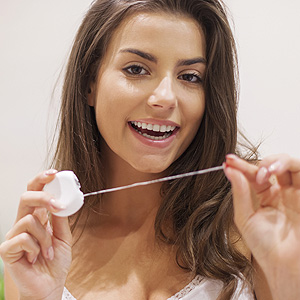 Regular dental visits are an important part of maintaining healthy teeth and gums. But it's what goes on between those visits — daily hygiene and care — that are the real ounce of prevention.
Here are 4 things you should be doing every day to keep your mouth healthy.
Use the right toothbrush and technique. Brushing with fluoride toothpaste at least once every day is a must for removing plaque, a thin film of bacteria and food particles which is the main cause of dental disease. Your efforts are more effective if you use a soft-bristled, multi-tufted brush that's replaced often, especially when bristles become splayed and worn. To remove the most plaque and avoid damaging your gums, brush with a gentle, circular motion for at least two minutes over all tooth surfaces.
Don't forget to floss. Your toothbrush can get to most but not all the plaque on your teeth. Flossing — either with flossing string, pre-loaded flossers or a water irrigator — helps remove plaque from between teeth. Don't rely on toothpicks either — they can't do the job flossing can do to remove plaque.
Mind your habits. We all develop certain behavioral patterns — like snacking, for instance. Constant snacking on foods with added sugar (a major food source for bacteria) increases your disease risk. Consider healthier snacks with fresh fruits or dairy, and restrict sugary foods to mealtimes (and the same for sports and energy drinks, which have high acid levels). Stop habits like tobacco use, excessive alcohol consumption or chewing on hard objects, all of which can damage your teeth and gums and create a hostile environment in your mouth.
Watch for abnormalities. If you pay attention, you may be able to notice early signs of problems. Bleeding, inflamed or painful gums could indicate you're brushing too hard — or, more likely, the early stages of periodontal (gum) disease. Tooth pain could signal decay. And sores, lumps or other spots on your lips, tongue or inside of your mouth and throat could be a sign of serious disease. You should contact us if you see anything out of the ordinary.
If you would like more information on how to care for your teeth and gums, please contact us or schedule an appointment for a consultation. You can also learn more about this topic by reading the Dear Doctor magazine article "10 Tips for Daily Oral Care at Home."
By James C. Palmer, DDS
June 12, 2016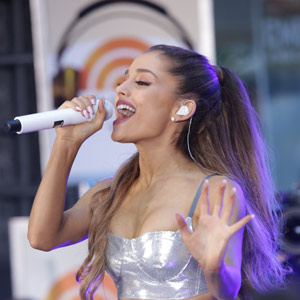 Via a recent Instagram post, pop diva Ariana Grande became the latest young celebrity to publicly acknowledge a dental milestone: having her wisdom teeth removed. The singer of hits such as "Break Free" and "Problem" posted an after-surgery picture of herself (wearing her signature cat-eye eyeliner), with a caption addressed to her teeth: "Peace out, final three wisdom teeth. It's been real."
With the post, Grande joined several other celebs (including Lily Allen, Paris Hilton and Emile Hirsch) who have shared their dental surgery experience with fans. Will "wisdom teeth removal" become a new trending topic on social media? We aren't sure — but we can explain a bit about the procedure, and why many younger adults may need it.
Technically called the "third molars," wisdom teeth usually begin to emerge from the gums between the ages of 17 and 25 — presumably, around the same time that a certain amount of wisdom emerges. Most people have four of these big molars, which are located all the way in the back of the mouth, on the left and right sides of the upper and lower jaws.
But when wisdom teeth begin to appear, there's often a problem: Many people don't have enough space in their jaws to accommodate them. When these molars lack sufficient space to fully erupt (emerge), they are said to be "impacted." Impacted teeth can cause a number of serious problems: These may include pain, an increased potential for bacterial infections, periodontal disease, and even the formation of cysts (pockets of infection below the gum line), which can eventually lead to tooth and bone loss.
In most cases, the best treatment for impacted wisdom teeth is extraction (removal) of the problem teeth. Wisdom tooth extraction is a routine, in-office procedure that is usually performed under local anesthesia or "conscious sedation," a type of anesthesia where the patient remains conscious (able to breathe normally and respond to stimuli), but is free from any pain or distress. Anti-anxiety medications may also be given, especially for those who are apprehensive about dental procedures.
So if you find you need your wisdom teeth extracted, don't be afraid to "Break Free" like Ariana Grande did; whether you post the results on social media is entirely up to you. If you would like more information about wisdom tooth extraction, please call our office to schedule a consultation. You can learn more in the Dear Doctor magazine articles "Wisdom Teeth" and "Removing Wisdom Teeth."