Posts for: November, 2016
By James C. Palmer, DDS
November 25, 2016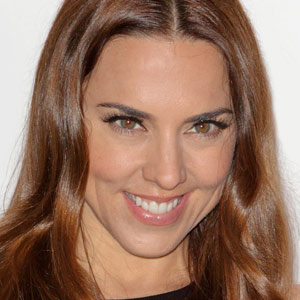 As a member of the best-selling pop group Spice Girls, Mel C (AKA Sporty Spice) enjoyed her share of musical superstardom. At the band's peak in the Nineties, the young singer's signature look featured baggy sweatpants, an assortment of tattoos, a nose stud and a gold-capped incisor, front and center in her mouth. Today, Melanie Chisholm is still singing — but now she's a mom, an amateur triathlete… and that gold tooth is just a memory. Not only that, her smile looks more evenly spaced and whiter than it did when she was referred to as the "tomboy" of the group.
What happened? In our view, it all boils down to changing tastes — plus a little bit of help from dental professionals. As the "wannabe" singer proves, there's no single standard when it comes to making your teeth look their best. Your own look is unique to you — and your smile can reflect that individuality.
For example, crowns (caps) are substantial coverings that may be placed on teeth when they are being restored. They are available in three types: gold, all-porcelain, or porcelain-fused-to-metal. The latter two are tooth-colored, while the gold is — well, shiny like gold bling. Which one is right for you? In many cases, it's your choice.
Likewise, dental veneers — wafer-thin shells that can correct cosmetic issues by covering the surface of your teeth — can be made in a variety of shades. Their hues may range from natural ivory to Hollywood white, and everything in between. What's the best color for you? Only you can say.
Some people opt for a "smile makeover" that uses small irregularities in the spacing and color of teeth to create a more "natural" look. Other folks want a perfectly even, brilliant white smile that dazzles the eye. Still others are looking to match or restore the smile they once had — perhaps even re-creating a signature gap between the teeth. As long as there are no other dental issues involved, the choice is yours.
So if you're unhappy with your smile — or if you feel it doesn't reflect the person you "wannabe" — why not talk to us about a smile makeover? Just call our office to schedule a consultation. You can learn more about this topic in the Dear Doctor magazine articles "Beautiful Smiles by Design" and "The Impact of a Smile Makeover."
By James C. Palmer, DDS
November 10, 2016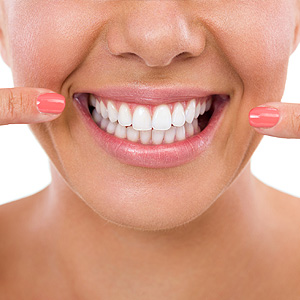 You might see your teeth and gums as separate parts of your mouth. But we dentists see them as a unified biological system, each of them contributing to your mouth's various functions: eating, speaking and, of course, smiling.
The teeth-gum-mouth relationship is also a factor when things aren't going well. Tooth decay, for example, doesn't suddenly appear — conditions have to be present in the mouth to cause it. The same can be said for periodontal (gum) disease or bite problems.
So the best approach in dental care is to consider the whole — to first learn all we can about your mouth. We need to understand not only your current problems but also your health history and the unique features of your mouth. With this deeper understanding we can formulate a long-term plan that addresses all your individual needs.
We specifically want to identify your individual oral health risks, from your genetic makeup to any past problems with dental disease or the bite. We then want to assess your current state of health: do you have any presence of dental disease? Is any past dental work failing or in need of updating? Are there any biomechanical issues with the bite or bone loss that need to be addressed?
With this more complete picture, we can then prioritize your care and treatment. Some things like gum disease require immediate attention. Other areas such as bite problems or cosmetic issues may require planning and time to fully address. Our aim, though, is to eventually bring you to as high a level of health as your individual situation will permit.
Once we've achieved an acceptable level of health, our aim is to then maintain that level. This includes monitoring for changes in your oral health and intervening when necessary.
As you can see, establishing a care strategy is only the beginning — and care will always be ongoing. In fact, we'll need to modify your care as new issues arise or you experience the effects of aging. Our end goal, however, always remains the same — to help you achieve and keep the most healthy and attractive mouth possible.
If you would like more information on getting the most from your dental care, please contact us or schedule an appointment for a consultation. You can also learn more about this topic by reading the Dear Doctor magazine article "Successful Dental Treatment: Getting the Best Possible Results."